| | |
| --- | --- |
| Delivery time: | After receiving your payment your order will be send within 12 working days |
A pianocarpet is not a normal carpet but is equipped with a heatshield. Placing only this heatshield under your grand piano does not look nice and therefore we use a carpet to incorporate this heatshield.
A pianocarpet protects the case and the soundboard of the grand piano as well as the keybed and the legs against direct rising warm air from your underfloor heating. Rising warm air extracts moisture from your grand piano with the consequence that the structural gluing dries out and lets loose. The solution: Place a Pianocarpet underneath your grand piano!
Way to order a grandpiano carpet custom made:
1: Select category.
Here you select within which size your grandpiano carpet fits.
2: Select your color.
Here you select your color. 
After this selection you will see the price of your grandpiano carpet custom made.
3: Fill out this field with the desired sizes.
In this text field you can fill out the length and width in cm of your grandpiano carpet.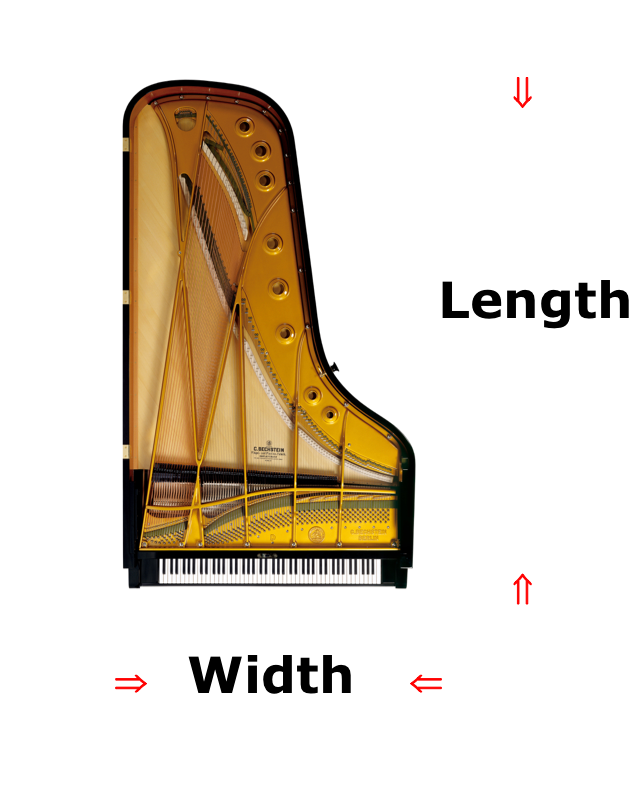 When your grandpiano is wider than 155 and longer than 230 cm, please contact us about possibilities and prices.

A grandpiano carpet custom made can have a deviation from the stated size of max 2%.
Delivery costs to the UK: € 0,=